Kyle Engineering is a trusted and reputable locally-owned firm with nearly 60 years of experience, specializing in professional civil and structural engineering and construction management. Our unwavering commitment to delivering exceptional results, preserving integrity, fostering community engagement, and ensuring client satisfaction sets us apart in the industry.
PREVIOUSLY
HOEL ENGINEERING GROUP
We are proud to announce that Kyle Engineering has emerged as the new face of what was previously known as Hoel Engineering. This transition marks a new era for our organization, characterized by the same unwavering commitment to quality and excellence that has been the foundation of our solid reputation.
While our name has changed, our core values and dedication to delivering exceptional engineering solutions remain unchanged. We look forward to continuing to serve our clients with the same level of expertise and professionalism that they have come to expect from us.
Kyle Engineering is a locally-owned professional civil and structural engineering and construction management firm that proudly serves Greater Victoria on Vancouver Island, British Columbia. With a history spanning nearly 60 years, we have established ourselves as a trusted and reputable company in the region. Our commitment to preserving integrity and maintaining a vested interest in our community is the foundation of our success, benefiting all parties involved.
Engineering the future, restoring the past, and preserving your legacy are the core principles that drive us. At Kyle Engineering, we treat every project as if it were our own, ensuring the utmost care and dedication to deliver exceptional results. We constantly strive for continuous improvement in all aspects of our work, from our skilled team to our purpose and the quality of our final product.
With our professional civil and structural engineering and construction management services, clients and customers can confidently embark on their projects, experiencing improved success and gaining greater peace of mind. Our unwavering commitment to customer satisfaction and our dedication to continuously enhance our people, purpose, and product sets us apart.
Choose Kyle Engineering as your trusted partner to transform your vision into reality.
At Kyle Engineering, our foundation is built upon the values of family and long-standing relationships. From the company's inception, we have been proud to have fathers, sons, and grandsons as part of our business, creating a legacy that continues today. Our team members are considered family, and their unwavering commitment has been a key factor in our success.
We deeply value the loyalty and dedication of our team, many of whom have been with us for a significant period. Their expertise and experience contribute to a strong sense of camaraderie and mutual support within the company.
Beyond our immediate team, we have fostered close relationships with industry partners and government entities, considering them as part of our extended family. These connections, built on respect and collaboration, enhance our ability to excel in our work.
Our strong familial bonds and shared commitment to excellence drive us to deliver outstanding results and cultivate enduring relationships with our valued clients and industry partners.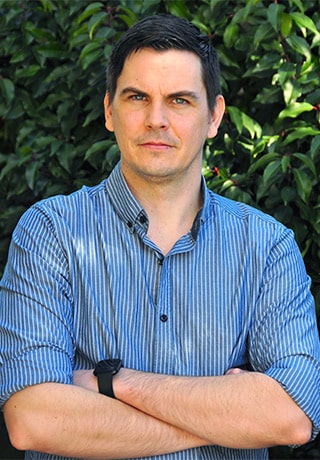 Edward Kyle, P.Eng, M.Eng
Civil and Structural Engineer
Principal
Edward Kyle, P.Eng, M.Eng
Civil and Structural Engineer
Principal
ekyle@ekeng.ca
Edward Kyle graduated with a Bachelor of Engineering degree, Civil Engineering, from the University of Pretoria, South Africa, in 2008.
Prior to immigrating to Canada in 2015, he worked for a number of firms in South Africa as a Civil and Structural Engineer, obtaining his Master's degree in Structural Engineering from the University of Pretoria, South Africa, in 2014. He is a member of the International Golden Key Honors Society, which is by invitation only for the top 15% of students, based solely on academic achievements.
Edward is a professionally registered Engineer in both Canada and South Africa. He has experience in both civil and structural projects most notably, rural and urban road design, aerodrome design, municipal services design, stormwater management, reinforced concrete and structural steel design as well as residential structural design.
n 2018, Edward became Principal of the firm and is involved in all aspects of the firm. We encourage our clients to take full advantage of his civil and structural expertise on projects, which can simplify the process and ensure the timely success for both important aspects of any project.
In his spare time Ed enjoys spending time with his family and traveling BC.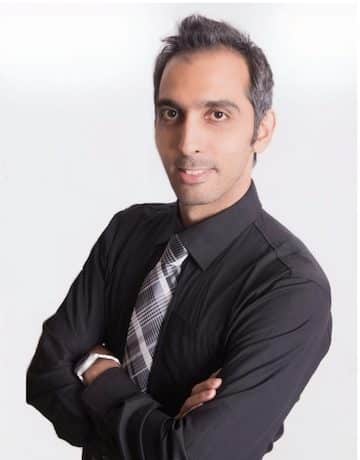 Mohsen Dabbaghi, P.Eng, M.Sc Eng
Structural Engineering
Associate
Mohsen Dabbaghi, P.Eng, M.Sc Eng
Structural Engineering
Associate
Mohsen studied civil engineering and graduated with a M.Sc. degree from Isfahan University of Technology, Iran in 2011.
Prior to moving to Canada in 2016, Mohsen worked on different small to high-rise residential projects as a structural and construction engineer and obtained his professional engineering designation (Grade 3) in Iran.
Mohsen, also, studied Canadian design codes and principles through a CVT program at Southern Alberta Institute of Technology (SAIT) in Calgary, Alberta and achieved academic excellence. After working with a construction management company in Calgary, Mohsen moved to British Columbia to pursue his interest in design of structural wood components, systems, and mass timber in 2020 and has been practicing as a Structural Engineer in Victoria since then.
Mohsen obtained his professional engineering designation (P.Eng) in British Columbia in August 2022.
His previous experience in steel and concrete design gives him great leverage in design for residential projects with conventional wood framing, engineered wood products, and hybrid systems.
In his free time, Mohsen enjoys outdoor activities like hiking, camping, and swimming.
After emigrating with his family from Norway in 1957, Erik Hoel, P.Eng established his business as a sole proprietorship in 1959.
Erik's firm was Victoria's first engineering company to undertake civil engineering and wastewater treatment and disposal system design, in addition to structural engineering and building design.
Kyle Engineering started working with Norand Industries Inc on a subdivision project in Central Saanich in 1992. From there Hoel did all of our development work for the next 18 years, which consisted of several major residential rezoning and subdivision projects in Central Saanich and the District of Saanich. We found them and their staff to be very knowledgeable and up to date on all aspects of each project, assisting our rezoning applications and subdivisions to smoothly pass approvals in all cases.